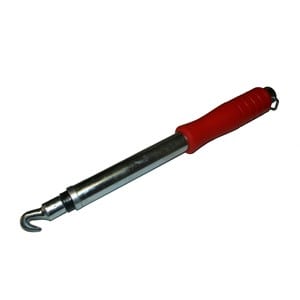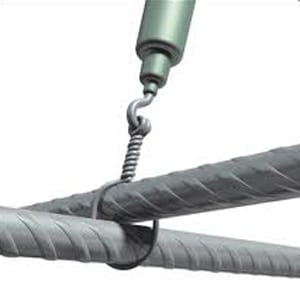 The wire tie tool has a rubber grip and with one pull twists the wire tie automatically.
No more twisting with pliers.
Product Specifications
Dimensions – 280mm(L) (450mm extended)
Weight – 0.31kg
Sales Abrasives
Wire ties (sales product)
Operating Instructions
Fold the wire tie around reinforcing steel.
Place wire tie end loops over wire tie tool hook.
Pull wire tie tool until wire tie is twisted tight around reinforcing steel.
Do not jerk the tool as wire tie may snap cause injury. Pull with an even continuous pull.
Safety
 Eye Protection.
Less hazardous work: grade 2 spectacles.

  Protective Gloves
Gauntlets, PVC, cotton or rigger gloves for hand protection.